Artist Statement:
Janet Wittenberg has been a lifelong practicing artist, receiving her BA in Fine Arts, and launching a jewelry design and production business in New York City. She then took a hiatus, obtained a graduate degree in Information Systems Technology, and pursued a career in the corporate world. After working as a systems analyst for 15 years, she raised a family and returned to the art world. She took her first glass fusing class in 1999, which ultimately led to her new career. She was completely smitten and never looked back.
Janet specializes in creating nature-inspired functional and sculptural glass, as well as custom architectural glass in her home studio "Glass Habitat."
Click here for her website. Follow her on Facebook and Instagram.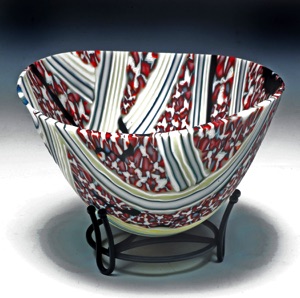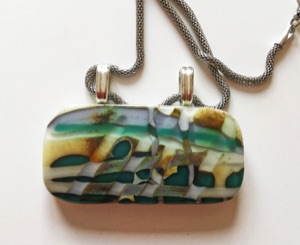 Photo on left by Greg Staley