We're thrilled to announce the three prizes in this year's JRA Day raffle - vase form piece by Michael Janis, a slab-built ceramic vase by Janet Larson, and a mixed-media teapot by David Peters. Raffle tickets are $5 each or 3 for $10. The drawing will take place at 4:30 p.m. on JRA Day.
Buy tickets in advance by calling the JRA office at 301-907-3888 or buy them in-person at JRA Day.
We are very grateful to Frances Burka, Susan Gantz, and Michael Janis for their donations of the prizes for this year's raffle.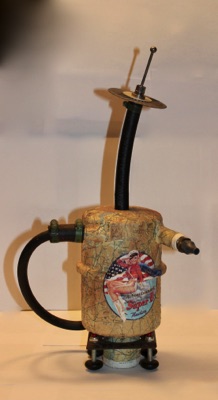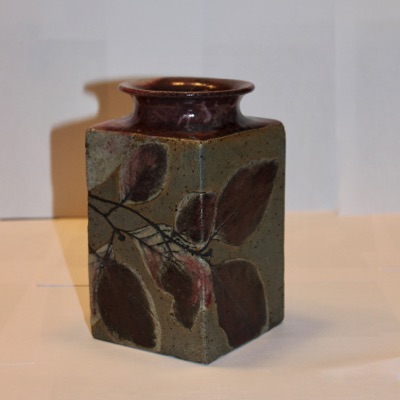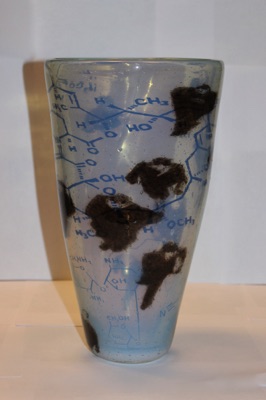 Washington-area artist Michael Janis shows his work nationally at shows like SOFA and Scope Miami, and he is widely collected. In 2012, he was awarded a Fulbright and went to the University of Sunderland in England, taught at England's National Glass Centre and became an artist-in-residence at the Institute for International Research in Glass. He turned to glass after a 20-year career as an architect.
Jane Larson was a well-known Washington ceramacist who specialized in slab-built vessels with decoration drawn from nature. She also made large-scale murals, including a piece at the National Library of Medicine at the National Institutes of Health.
David Peters makes three-dimensional assemblage sculptures that reconfigure found objects. As a pilot and aircraft restorer, he uses airplane parts and aviation charts in many of his works. This piece is part of a series of aviation-inspired teapots. (Note: The teapot is not functional.)